Local Service. National Compliance.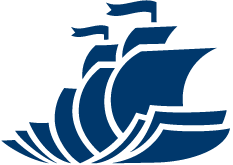 Since 2001, Flagship Title has withstood the elements and changing tides in the real estate industry.
Our ship is framed upon client convenience, compliance, and security. Flagship Title's crew is a carefully curated team of select industry professionals that know how to navigate closings, get things done, and make you look good in the process.
When you partner with Flagship Title, we become an extension of you. Not only are closings seamless and protected, they are performed around your schedule, on your terms, and with licensed agents. Our team becomes a part of your team. That's how we sail.
Convenience
We have office locations around the Tampa Bay area.  If our physical locations are not possible, we also offer mobile and mail-away closings. Everything is centered around your convenience.
Licensing & Experience
Every closer on your crew is an experienced, licensed, title agent. Attorneys are also on board to analyze the most complicated transaction to facilitate your order to closing, offering a full-service company.
Communication
Like a tug boat guiding a ship into port, communication is essential. Your crew provides transaction updates and communicates important pieces of information to ensure smooth sailing from start to finish.
Security & Protection
We mold our entire processes around ALTA Best Practices which ensures our ship to be strong and seaworthy. We are underwritten with only "A" rated companies providing confidence in the end product.